Line Painting & Striping Portfolio
Pacific Edge will address all your parking lot painting needs including stall lines, symbols, cross hatching as well as speed-bump and curb painting.
Pacific Edge will take on your line striping project with the highest level of quality and customer service. All areas are cleaned before and after painting and we only use the highest quality paints to MOT (Ministry of Transportation) standards. We work with our customers to ensure that all work is scheduled and managed to provide the least amount of interruption to the parking lot operations.
See examples of our Line Painting & Marking projects below.
Line Painting for an extremely busy Corporate Centre in South Surrey, that incorporates a distinct difference for Visitors and Reserved parking spaces, utilizing different colours for each to make it easy to differentiate.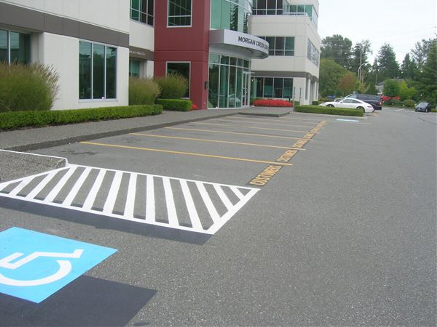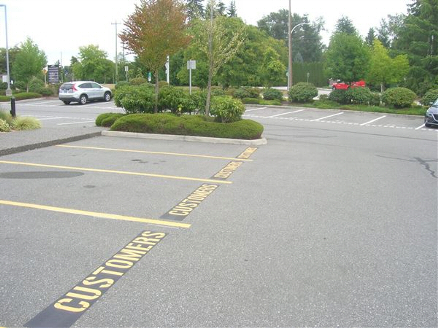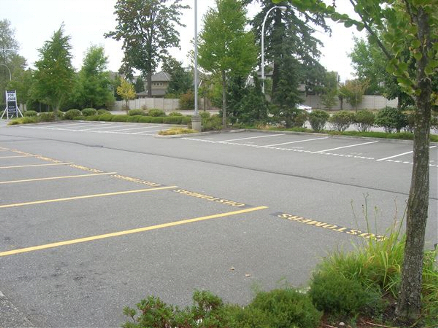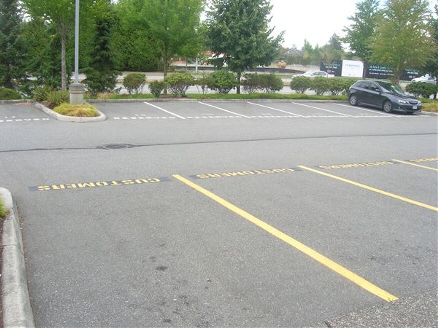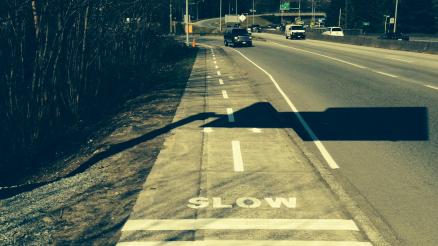 We were contracted to paint lines and signage for bike traffic on the north and south sidewalk and roadway entrances.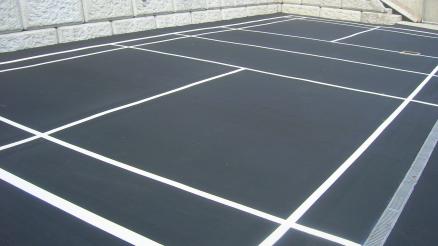 It took a awhile to figure out how to incorporate the drain into the lines, but I think we served it up - Game, Set and Match.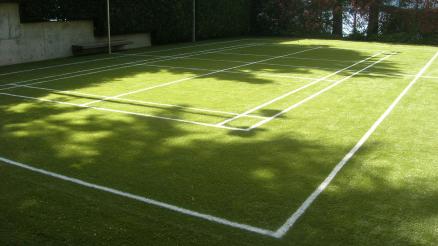 It is always trickier to paint on Artificial Grass than pavement however it looks great when it is done correctly.