Painting for Parking Lots & Roadways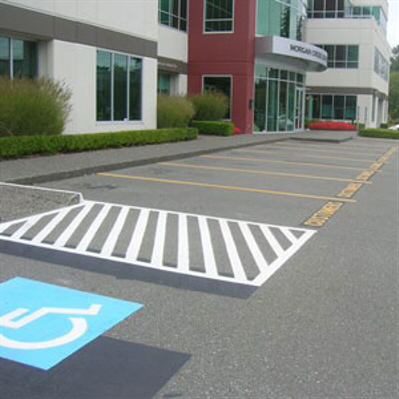 Motorists in parking lots around Surrey and the Vancouver lower mainland rely on pavement markings for guidance, positioning, and information. Unless these markings are uniform, motorists may be confused and uncertain of the purpose of the markings. If markings are worn or incorrect, they should be repainted and corrected in accordance with local regulations.
Pacific Edge will take on your line striping project with the highest level of quality and customer service. All areas are cleaned before and after painting and we only use the highest quality paints to MOT (Ministry of Transportation) standards. We help you make a decision on what is best for you and your budget depending on traffic type and density. We will work with you to ensure that all work is scheduled and managed to provide the least amount of interruption to the parking lot operations.
We specialize in pavement markings and line painting for many applications including:
Parking Lots

Highways & Roadways


Airports

Underground Parking Garages


Sport Fields

Bicycle Paths

Custom Stenciling

Game Courts


Warehouse Safety Zones
Pacific Edge will address all your parking lot painting needs including stall lines, symbols, cross hatching as well as speed-bump and curb painting.
Pacific Edge will attend to your site, analyze and document the requirements and provide a comprehensive proposal and quote for your recommended painting solution.
Pacific Edge has over 20 years' experience in the parking lot maintenance business. We take pride in our reputation for service and quality. Call Pacific Edge to discuss your requirements at 604-838-1400 or complete our Line Painting & Curbing form and we will give you the benefit of our experience.
To see examples of our projects, please go to our Line Painting Portfolio