Speed Bumps and Road Safety Solutions Portfolio
Parking lots are a significant liability risk for personal injury and automobile property damage. Pacific Edge Landscape Solutions Inc. provides a number of parking lot safety solutions that mitigate these risks. These include rubber/plastic speed bumps, parking curbs and bollard covers. Pacific Edge will attend to your site, analyze and document the requirements and provide a comprehensive proposal and quote for installation of the accepted solutions. Pacific Edge has over 20 years experience in the curbing and speed bump business. Our reputation for service and quality is outstanding.

See examples of our various Road Safety projects below...
Speed bumps to control speed and rubber wheel stops for Condominium Strata in South Surrey. Pacific Edge also handled the repair work of the previous asphalt curb and replaced it with concrete curbing to improve the appearance and functionality of the parking areas.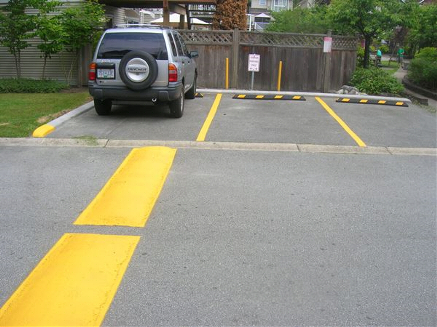 This complex project included speed bumps, line painting and directional striping for the large parking area in South Surrey.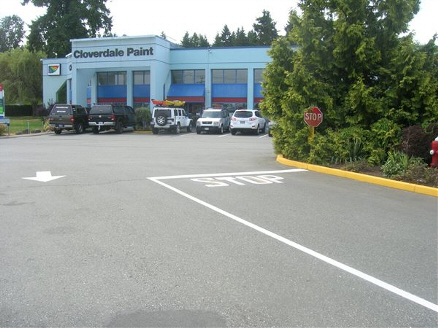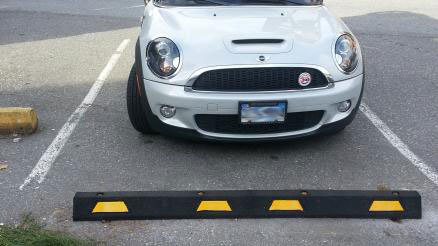 Constant damage to the undercarriage of cars from a broken and off line concrete wheel stop was rectified by replacing it with a rubber stop. Rubber is much lighter than concrete as I found out loading the broken stopper onto our truck and unfortunately my finger.